Dr. Protzer studied dentistry in Hamburg, Germany, graduating in 1988. He received a German doctorate degree (Dr. Med. Dent.) with his thesis about the risks of radiation through diagnostic procedures on children.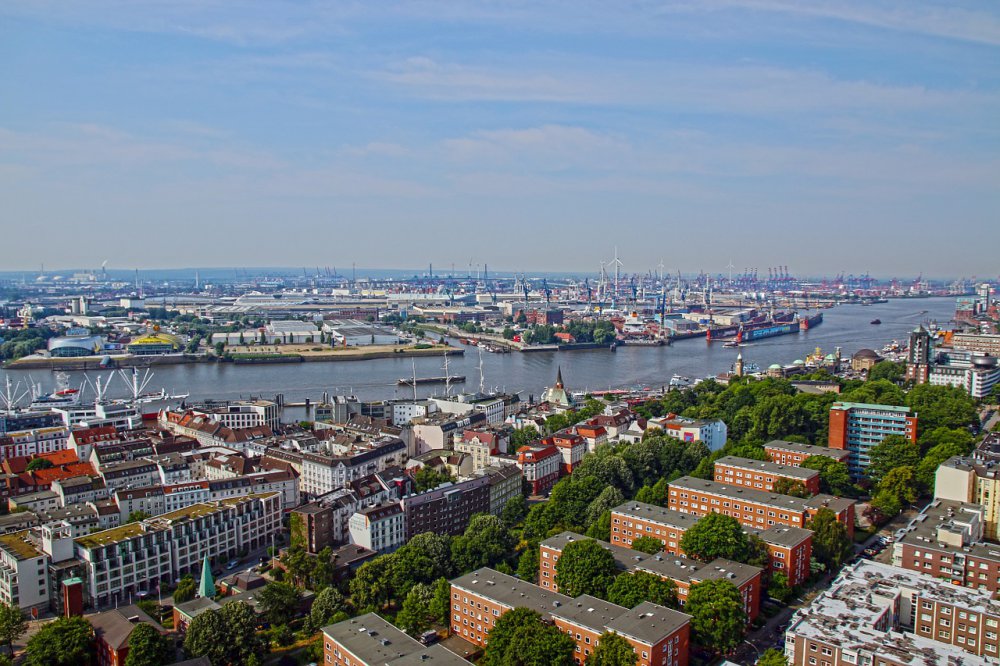 A view of the port in Hamburg, Germany.
After completing the Canadian NDEB exam in 1989 at UBC, Dr. Protzer is entitled to carry the title Doctor of Dental Surgery (DDS), and is a member of the BC College of Dental Surgeons.
He taught at the university in Hamburg for one year and afterwards worked in private practice with a professor of prosthodontics in Hamburg for two years.
After moving to Nanaimo in 1991, Dr. Protzer opened Applecross Dental in 1992. We've been located at the same convenient address ever since!
Prosthodontics, also known as prosthetic dentistry, is the area of dentistry that focuses on dental prostheses. This includes crowns and bridges, partial and complete dentures, and restorative implant dentistry.