Missing Tooth?
If you have a missing tooth, or are missing multiple teeth in a single area, or even all of the teeth in one jaw, you're likely a great candidate for dental implants.
What's Your Situation?
Are you missing a single tooth?
An implant with a connector (the "abutment") and a crown is usually the best solution.
Are you missing several teeth in one area?
Two or more implants with abutments and connected crowns or a bridge is likely the way to go.
Are you missing all teeth in one jaw, especially the lower jaw?
We'd probably recommend two or four implants in connection with snaps or a bar and an overdenture. Another option is four to six implants and a non-removable "hybrid" prosthesis. This is a complex situation and requires more discussion. Please contact us for more information.
You can learn more on our Dental Implant page in the Our Services section of this website.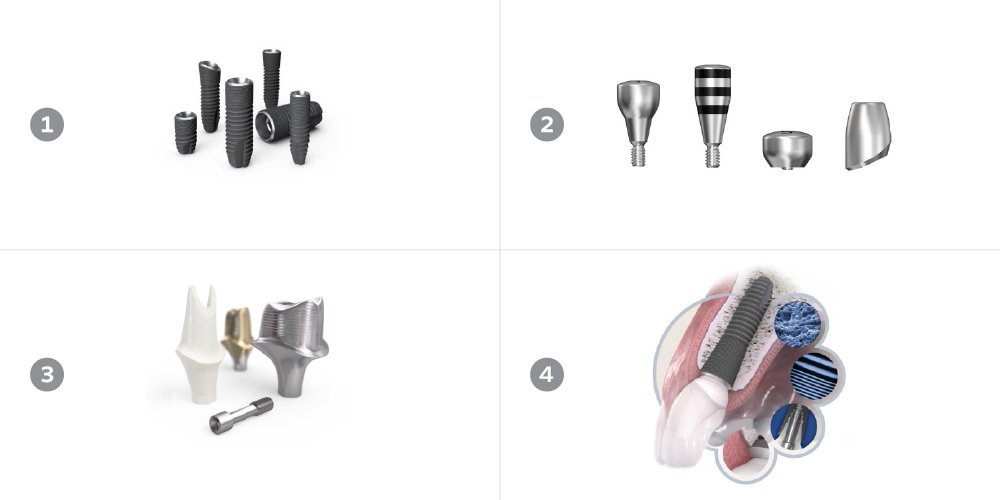 We're Here to Help
The most important thing to remember is that we are here to help you! Talk to us and together we will make the right decision for your unique situation.
The information in this article is presented only as a general guide. A final diagnosis and solution can only be established by tests performed by your dentist.